Along the way something wonderful happened – Technology!
Our offering is closely tied with huge leaps forward in available technology. Technology has turned every industry upside down.
Owner/Operator Chris Miller grew up immersed in technology. He graduated with honors from North Georgia Tech in 2000 with a dual diploma in Computer Information Systems. He is highly qualified, and keeps this training up-to-date. He is expert not only using technology to accomplish many tasks, but also to build, upgrade, support & troubleshoot computers, and computer networking functions. And because he has spent his entire career engaged in designing learning, and teaching various skills, he approaches this all with the unique angle of the learner's needs in the forefront of his mind. This adds up to user-friendly results.
We offer fast, affordable onsite computer technical support in Rabun County, with the convenience of us coming to you, at competitive prices. Plus, we are expert at teaching you to use technology the way you want!

Contact Us Today!
chris@doubleplanet.com
Cell and text (706) 438-2053
We at Double Planet, Ltd. Co. offers assistance, training, troubleshooting, and repairs for micro-computers. We maintain a sharply honed skill set of techology repair and training skills. We can help you with Internet, e-mail, computer repairs, learning computers. We are fast, and affordable, and we can come to you! (In Rabun County)
.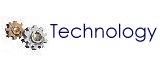 Troubleshooting & Repair
Networking
Training
Web Design & Web Marketing
We come to you! At prices competitive with the other guy, who makes you drag it in. Fully qualified service. We also maintain multiple background checks for you safety, and reassurance.
Need help just using technology to do e-mail, communicate, thrive? Contact us today! We specialize in training. We maintain leading-edge skill set in order to make technology work. Troubleshooting, repairs, Onsite in Rabun County, Fast, Affordable. Contact Us Today!
DoublePlanet.com
chris@doubleplanet.com
Cell and text (706) 438-2053