Along the way something wonderful happened – Technology!
Our offering is closely tied with huge leaps forward in available technology. Technology has turned every industry upside down. We use technology now I place of many other things.
Once upon a time, for example, in the publishing industry, which used to give us information in paper, there was this huge economy of scale. You could print 1,000 books for the same price as 1 book. Now anyone can publish a book, for example!
Nowadays with technology advancements, you can print one book, or 1,000 each for a given price. They are the same price per unit whether you get 1 or 100. Plus with the advent of the iTunes Bookstore, and similar technologies for delivering content you can publish a book without even printing it! People download it to their device and read it there.
We at Double Planet, Ltd. Co. offers assistance, training, troubleshooting, and repairs for micro-computers. We maintain a sharply honed skill set of tech ology repair and training skills. We can help you with Internet, e-mail, computer repairs, learning computers. We are fast, and affordable, and we can come to you! (In Rabun County).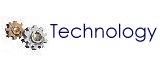 Need help just using technology to do e-mail, communicate, thrive? Contact us today! We specialize in training. We maintain leading-edge skill set in order to make technology work. Troubleshooting, repairs, Onsite in Rabun County, Fast, Affordable. Contact Us Today!
DoublePlanet.com
chris@doubleplanet.com
Cell and text (706) 438-2053